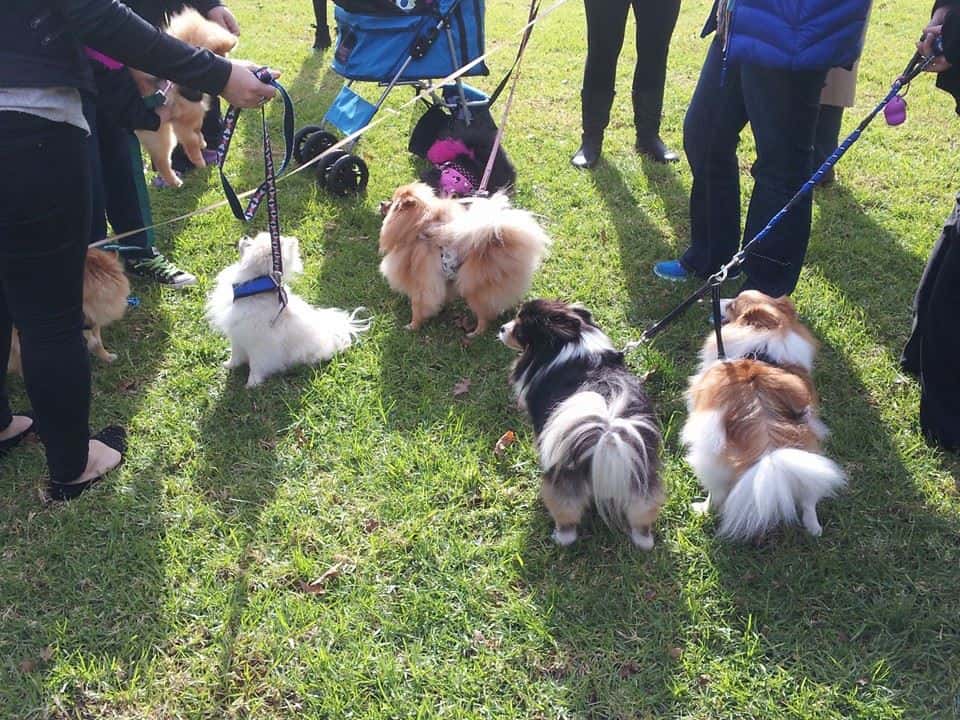 We had previously looked at Bicentennial Park at Glebe foreshore (Inner West) as an option.
Can I suggest we keep it the same as the Victorian meet up on 4 December, say 11-2pm.
The day:
* BYO picnic if you like and of course your Pom-babies.
* There's a huge off-leash space to run around, kids equipment for the non-pom babies and a small flat beach inlet where our dogs can run and play together.
* Trams and buses are nearby and there's parking around the nearby streets. It's also near the new "Tramsheds" if you'd like to explore before or after.
Feel free to dress yourselves and your babies in anything festive or at least a hint of red/green.
Can I also ask that everyone bring a $5 secret PomSanta gift to enhange with another owner. One gift per pom attending makes it a simple affair.
We will have you drop a card with your name on it in a barrel for each gift you bring so you can receive one in return.
Other pets welcome of course! Bigger dogs must be under control at all times. All animals must be vaccinated and people/animal friendly.
All feedback and ideas welcome on this post. Once we have a plan locked in, an event will be set up for you to RSVP. For more information & updates please join our Facebook Page.