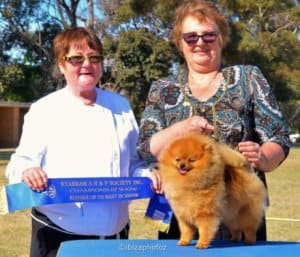 Dochlaggie Pomeranian puppies was established in 1975.
We're located in the northern country region of Melbourne, Australia.
Celebrating 45 years as a Pomeranian Exhibitor/Breeder. Becoming a member of Dogs Victoria (then known as the Kennel Control Council) in February, 1975.
During this time, close to 100 of our Pomeranians have been titled in many parts of the World.
I'm a Breeder/Exhibitor of many All Breeds and Specialty "Best in Show" winners.
I breed high quality Pomeranians in most colours... white, wolf sable, cream sable, orange, orange sable, chocolate, beaver, parti colours, black & tan and black.
Dochlaggie sells and exports winners and champions to all parts of the globe.
We have sent show champions & winning Pomeranians to the U.S.A., Germany, Japan, Hong Kong, New Zealand, Singapore, Indonesia, Malaysia, Norway, Finland, France, India, Italy, Tahiti, New Caledonia, Switzerland, Bulgaria, Bahrain, Seychelles Islands, Vanuatu, Russia & Thailand.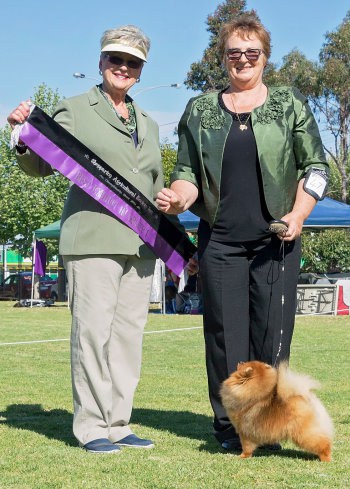 Dochlaggie strives to breed for health, correctness of type and soundness and we're well-known in the dog world for our tremendous number of successes in the show ring, as well as for our honesty and integrity with our breeding/showing ethics.
Pomeranians used in our breeding program are proven in the show ring and health checked prior to being bred.
Dochlaggie puppies are sold with a written Health Guarantee. Our puppies are well socialised, immunised, microchipped, wormed and vet checked prior to leaving for their new homes.
Copyright Denise Leo. All Rights Reserved.