In June 2007 our love affair with Pomeranians began with a wee little Dochlaggie bundle of joy, Bufflin Duffs. I had always wanted a pure bred Pomeranian ever since I was a little girl. I use to ride horses in the Perth Royal Show for a family. Buffy the Vampire Slayer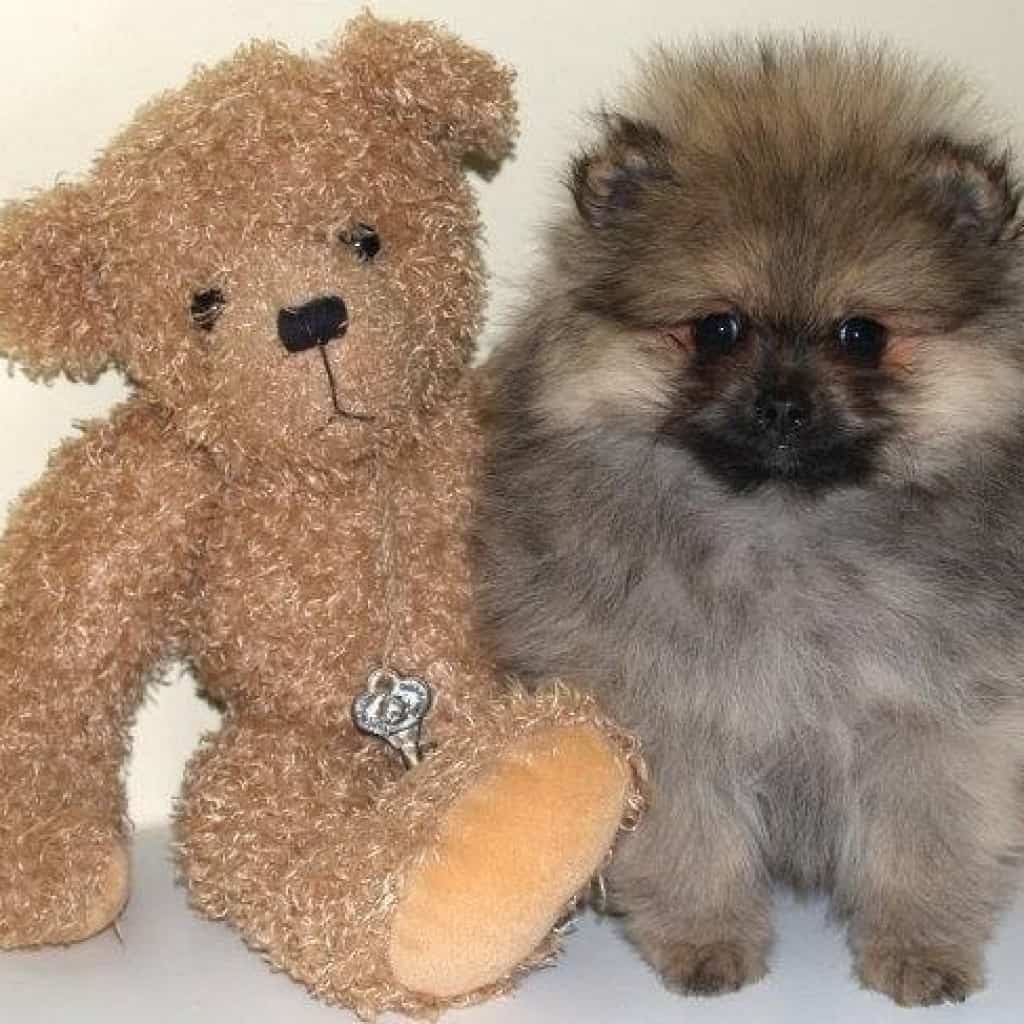 In June 2007 our love affair with Pomeranians began with a wee little Dochlaggie bundle of joy, Bufflin Duffs. I had always wanted a pure bred Pomeranian ever since I was a little girl. I use to ride horses in the Perth Royal Show for a family who owned Gold Park Stud and they had a little black Pomeranian called "Gizmo the working dog". Gizmo use to spend his days riding front seat in the  tractor or on the drivers knee in the ute and never dared to get his feet dirty but always barked orders from afar- he took his job very seriously with top dog honours & was proud, never missing a day of work- that's when my love affair began. I had spent several months looking for a suitable Pomeranian breeder and fell in love with Denise's Poms. I soon got a phone call about a special little girl and 2 weeks later she was on the aeroplane bound for Perth, Western Australia to join our pack of already 3 dogs consisting of 2 Pom spitz types & 1 German Rottweiler- Simba the Lion King, Xena the warrior princess & Diesel the big doggin. When Buffy arrived she was sooo tiny! But her massive personality came out and has been there ever since. She was a fiery little fluff ball who would rip into her little soft toys we bought for her, strip down her bed and play tug of war with her blankets, hang off the other two Pomeranians tail and manes and for the next month they were all scared of her allowing her to start to regain her Queeny status in the pack!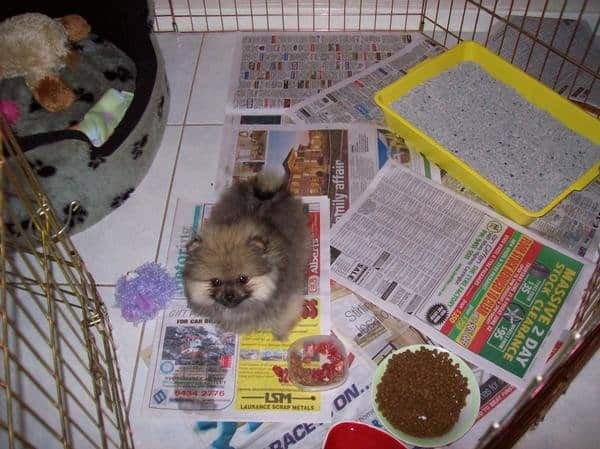 The same year we welcomed buffy into our family we had purchased  a German Rottweiler called Diesel- My other favourite breed of dog- Diesel and buffy were inseparable! Buffy on many occasions had made Diesel yelp whilst they were playing or taking his bone by ripping into his ear with her sharp little teeth & making him bleed and biting his Willy for some crazy reason?! Yet he was always so respectful and never got rough, allowing her to take her Queeny status even further. She began her love affair with water by biting the water bubbles Diesel would blow in his water dish which would then turn into buffy swimming in the water bowl then doing burn outs all through the house stopping, then doing 360's with her bum in the air then burn outing back out the door again, it was the funniest site and you could see the pure excitement and enjoyment in her face when she was drenched in water- The water adventures began!
Everyone who met buffy thought she was a delicate little lap dog but if they got closer and took a whiff they would find cat shit perfumed cheeks with a bit of horse shit on her back- she was a poo queeny! When she would find a fresh turd and roll in it she would prance past the other dogs sending them in a pheromone jealous frenzy wishing they smelt just like her and boy she loved it, tail in
the air and legs prancing high and then BAM! She would do a burnout and zoom off leaving everyone in the dust! Her absolute favourite job was coming out to the farm and being a farm dog! She would swim in the horse troughs, sample all the fresh horse poo, come on trail rides even if it was only for 2minutes then she would bail and go sleep under a tree til we returned, she made friends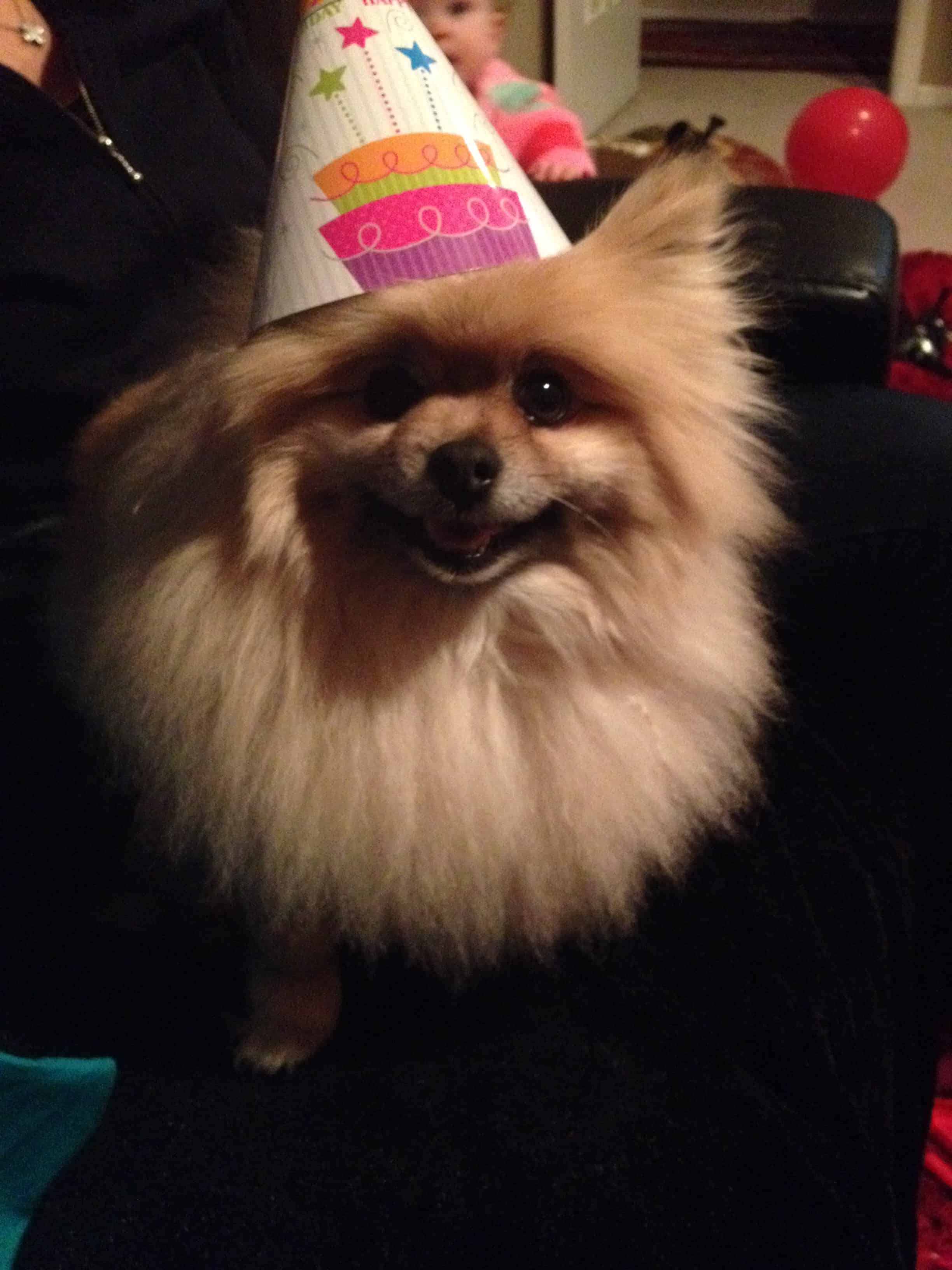 with all the other dogs and was an absolute Queeny at the art of butt sniffing and sussing out who were worthy enough of an ear lick! Her favourite farm job of all time was cleaning the horse troughs which consisted of her taking a swim, jumping out and rolling in the sand then jumping back in the trough, so technically she just made them extremely dirty but that was what buffy was a pro at! She would find a nice little spot in the shade and alternate between sun baking and shading until it was time to leave. She also loved to ride in the Wheel barrow and bark orders to go faster or stop so she could sample a fresh poo, she really was Queeny of the farm!
So Buffy's love of water continued into a very scary time were I felt I was going to lose her. She loved stopping off at to our local river, called Bells Rapids, on our way home from the farm. One day in winter when the river was high I took them out for a run & adventure, buffy being the absolute water dog took it upon herself to dive straight into a rapid and surf the raging river, I absolutely
shat myself and jumped in after her managing to grab her by her back fat and pull her and myself out before when hit a mini waterfall, my heart was racing but so thankful we were both safe, I popped her on dry land and started ringing my clothes out of water and turned my back for one second and BAM! she jumped straight back into the raging river flew down the mini water fall and then swam herself into a little island in the middle of the river, shook herself off and then jumped straight back in and swam to shore and ran back to me. I was in absolute shock!! And she was revving off adrenaline and sooo proud of herself! I pooped her in the car and decided not to take her back when the river was full! Buffy's other favourite job is catching the "Mouse" she is an absolute pro and loves it! One mouse catching session she caught 23 out of an aviary- we flooded it with water and she was In it knee deep covered in mud and catching all these mice with her bare teeth. As soon as you say the word mouse her eyes widen, adrenaline starts pumping and she ready for action!! Her other favourite words are: Who wants to go in the car, wants some (usually meaning there is a treat), Puss Puss Puss (get the cat), Dinners and get them nasty ones (birds, cats critters etc)! Buffy knows all human talk and routines and every morning as soon as I take my PJs off she is right by my feet ready for the action of the day which now consists of dropping my boy at kindy- She guards the car with powers and might, that's her job oh & investigating the car for any morsel of food or lollies she can find!!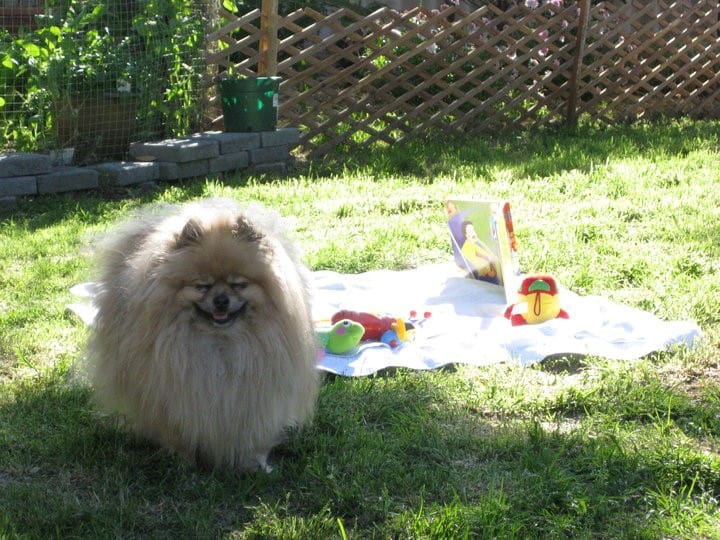 We recently moved over to NZ where my husband currently plays international cricket for the Black Caps and buffy has had a couple of photos in the newspaper due to her gorgeous fluff ball looks! The trip on the aeroplane over here and the massive change had proven to be a big thing for her bestest buddy/brother diesel and we sadly lost our gorgeous big boy late last year due to stress related
bloat at nearly 7 yrs, we were devastated and buffy and our other two poms were sad to- they went in and gave him one last sniff before he was cremated so they knew he wasn't coming home, RIP Diesel. Buffy our fiery little fluffilin Duffs who we absolutely adore! At a ripe young age of 7 she spend most of her days helping out with our bunnies by eating bunny poo, going on Puss Puss patrol,
eating & indulging in her beauty sleep. She only comes out to socialize with visitors she likes and if she doesn't like you well she will give you the stink eye and retreat back to her bed in our room to dream about the next mouse hunt. We love our darling and are looking forward to the rest of her lovable and crazy wee life, Thanks for reading The Life of Buffy The (mouse) Vampire
Slayer .