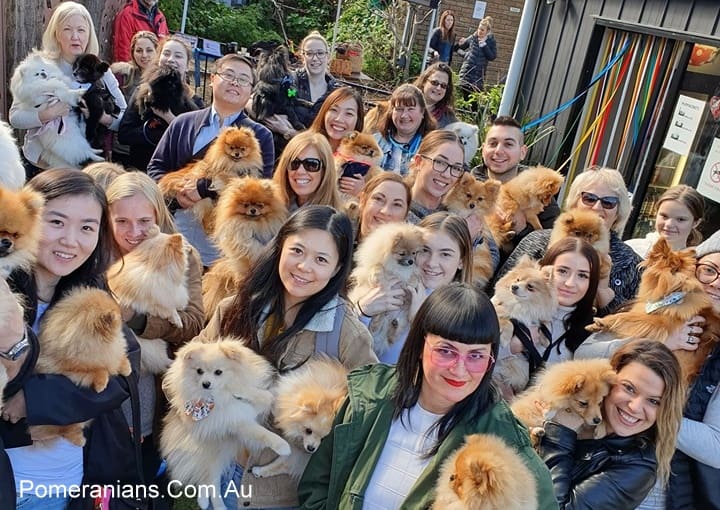 Pomeranian dogs together with their owners enjoyed a fun time at the 2019 Melbourne Pomeranian Meet- Up. Melbourne weather was perfect with bright sunshine and beautiful clear skies.
Pomeranians of most shapes, sizes, colours and ages joined in the fun at this Pomeranian picnic for Pom dogs and the Pom dog owners.
Cinders, who is an American Stafford Bull terrier puppy attended and also joined in the fun as an honorary Pomeranian for the day.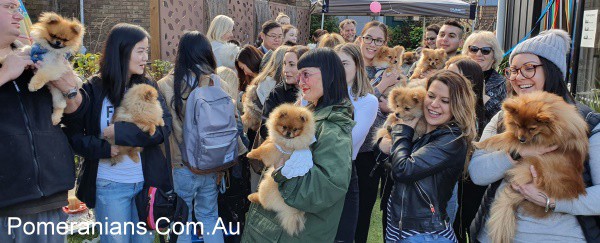 We appreciate the work dedicated Pomeranian owner Julie Williams applies in organising and planning our Pomeranian functions. Many thanks, Julie.
Thank you also to our hosts, The Dog Café in Boronia, Melbourne, Victoria. A fantastic doggie venue for the 2019 Melbourne Pomeranian Meet- Up. We all enjoyed ourselves immensely. The food was scrumptious.
The next Melbourne Pomeranians function is the Christmas Pomeranian Party in the Park to be held November 24th, 2019. Save that date Melbourne Pomeranian lovers.
More information will be provided closer to the date. Getting excited about meeting a lot more Melbourne Pomeranian dog lovers at this function. See you all there Pomeranian people.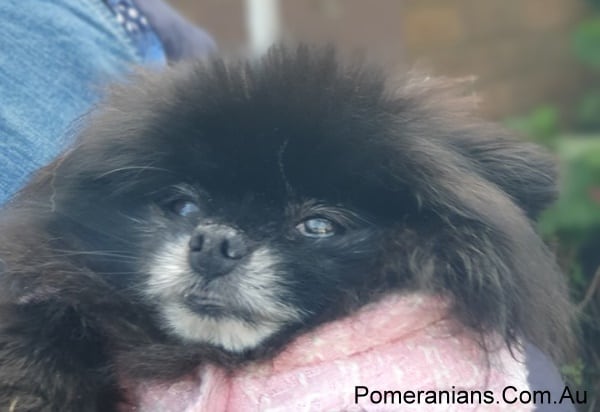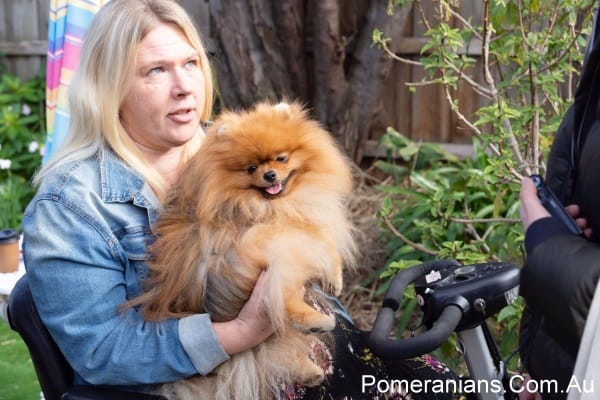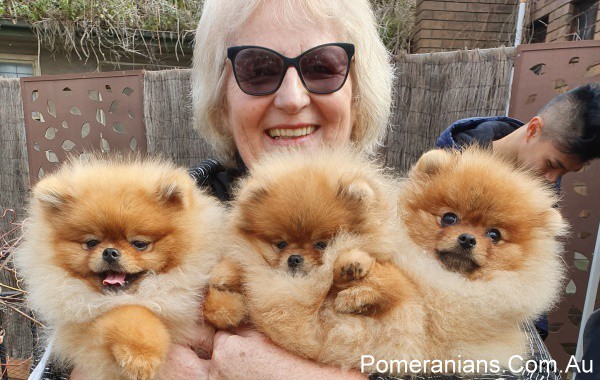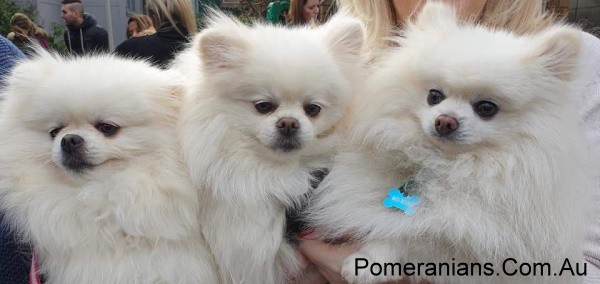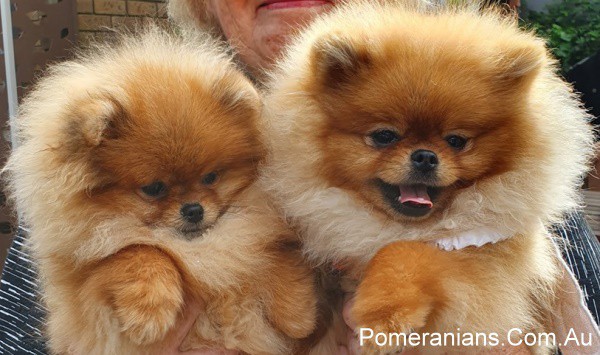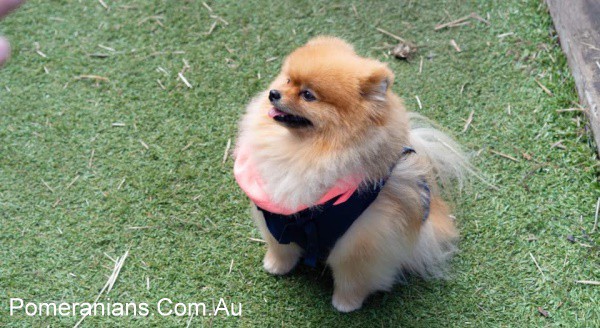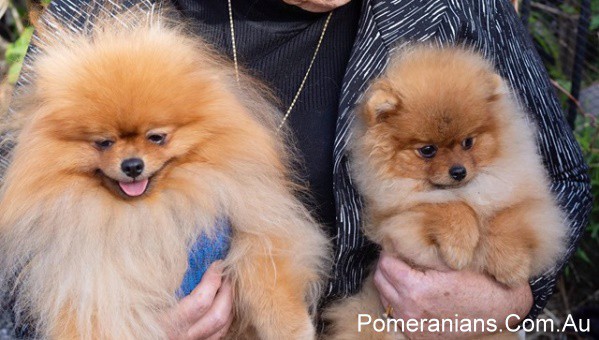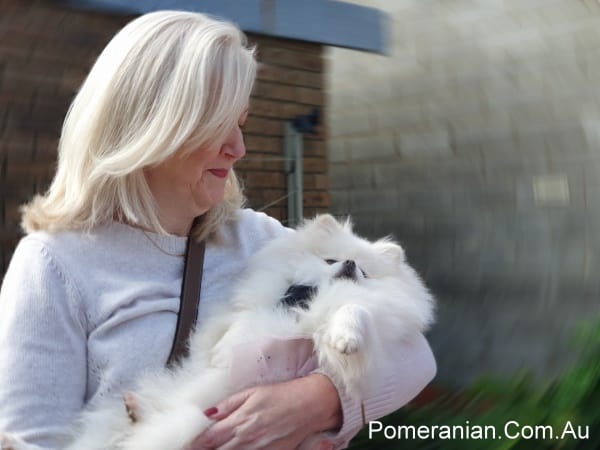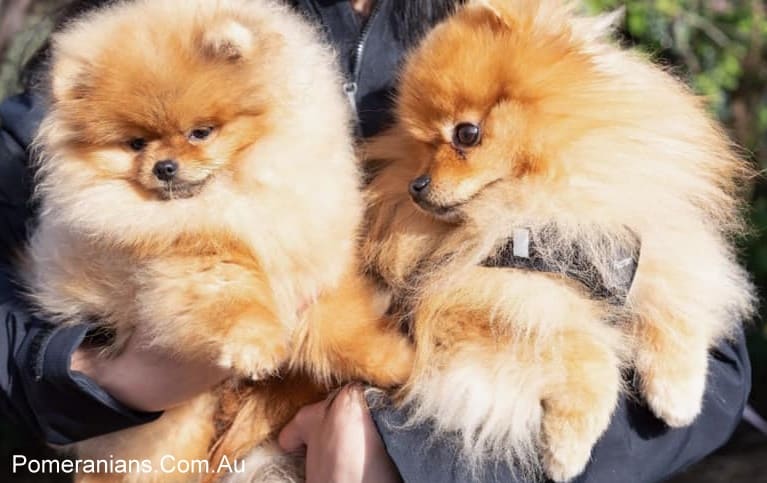 Copyright Pomeranians.Com.Au. All Rights Reserved.
The Pomeranian HandBook written by Melbourne Pomeranian Breeder, Denise Leo
[easyazon_image align="center" cart="y" cloak="y" height="500″ identifier="B07P261YW9″ locale="AU" localize="y" nw="y" nf="y" src="https://images-fe.ssl-images-amazon.com/images/I/51jFggxhzXL.jpg" tag="dochlaggie-22″ width="333″]